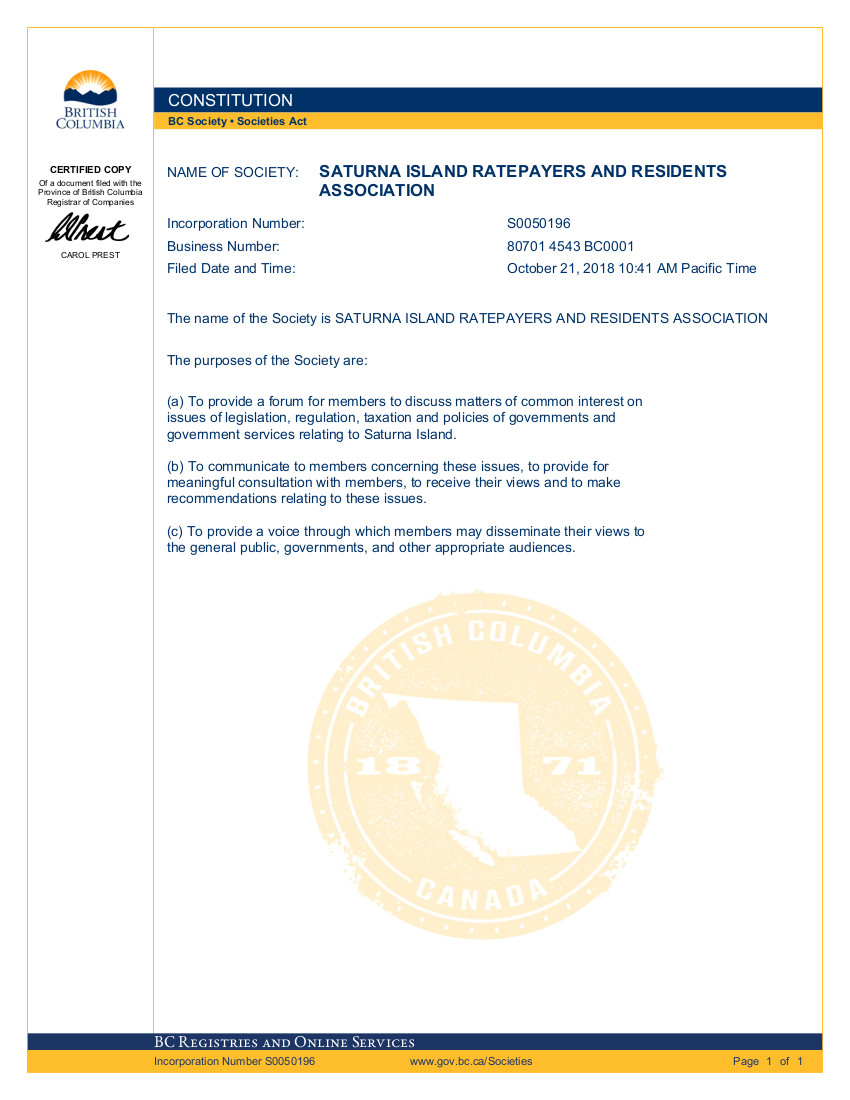 NAME OF SOCIETY: SATURNA ISLAND RATEPAYERS AND RESIDENTS ASSOCIATION
Incorporation Number: S0050196
Business Number: 80701 4543 BC0001
Filed Date and Time: October 21, 2018 10:41 AM Pacific Time
The name of the Society is SATURNA ISLAND RATEPAYERS AND RESIDENTS ASSOCIATION
The purposes of the Society are:
(a) To provide a forum for members to discuss matters of common interest on issues of legislation, regulation, taxation and policies of governments and government services relating to Saturna Island.
(b) To communicate to members concerning these issues, to provide for meaningful consultation with members, to receive their views and to make recommendations relating to these issues.
(c) To provide a voice through which members may disseminate their views to the general public, governments, and other appropriate audiences.